I volunteer for CUMC as resident code monkey and general technical guru. By day a software engineer, by night a tabletop game master.
Check out my blog!
Also check out my Quote and Picture of the Day app (with content courtesy of the Wikimedia Foundation).
I love hanging out with folks from the church, and I greatly enjoy my work as a programmer in the business-to-business finance sector. I worked hard to deploy this new iteration of our church website!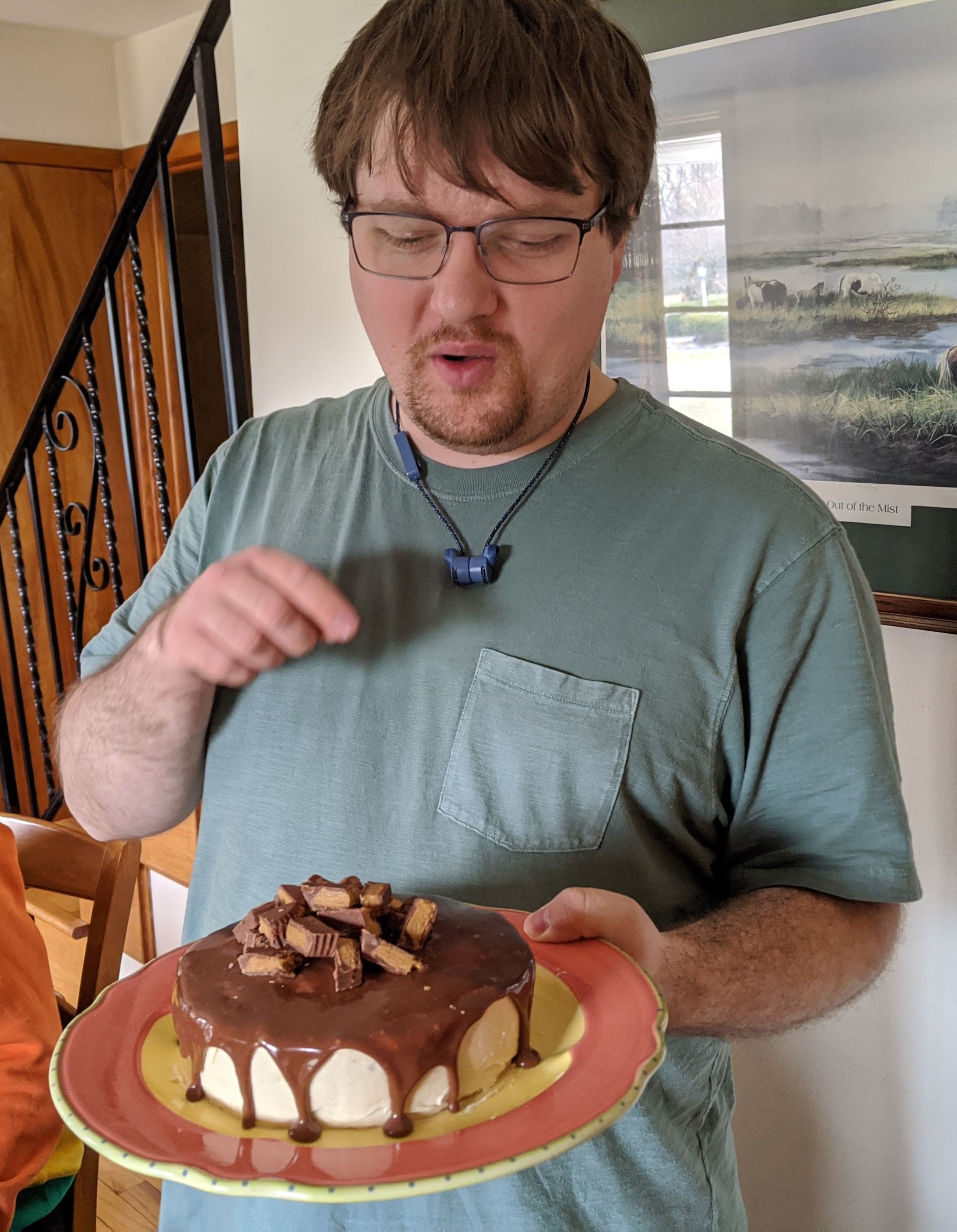 I am, admittedly, a lover of chocolate. (Although who isn't?) Above is a picture of me holding my birthday cake from March 2020.
---