I volunteer for CUMC as resident code monkey and general technical guru. By day a software engineer, by night a tabletop game master.
I'm working on compiling a collection of my short stories and poems into a book using my own custom typesetting framework. If you're interested in receiving a prerelease copy, please feel free to let me know; I have versions of the book readable on Windows/MacOS/Linux, iOS/Android, and Kindle.
Recently, I released a web app / API that randomly generates a quotation from a set list extracted from some of my favorite dystopian novels. The images generated can be imported directly into an email signature by design, and the image will automatically change anytime a new person views your email (or the same person views it another time). Refresh this page a few times and watch the image below automatically update! The code's 100% open source, so anyone with JavaScript knowledge could replicate the framework and change the contents. Maybe something less depressing? :)
I love hanging out with folks from the church, and I greatly enjoy my work as a programmer in the business-to-business finance sector. I worked hard to deploy this new iteration of our church website!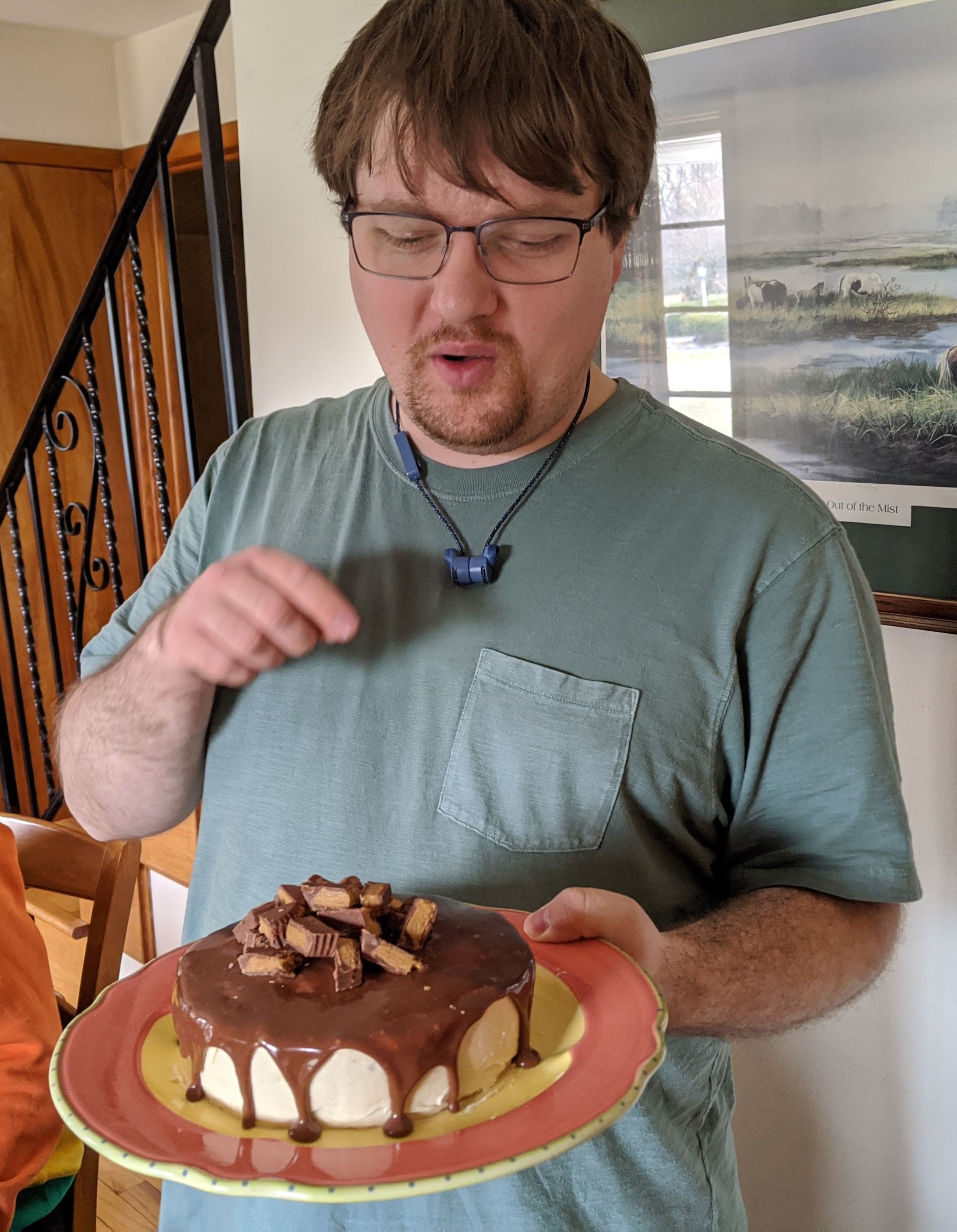 I am, admittedly, a lover of chocolate. (Although who isn't?) Above is a picture of me holding my birthday cake from March 2020.
---