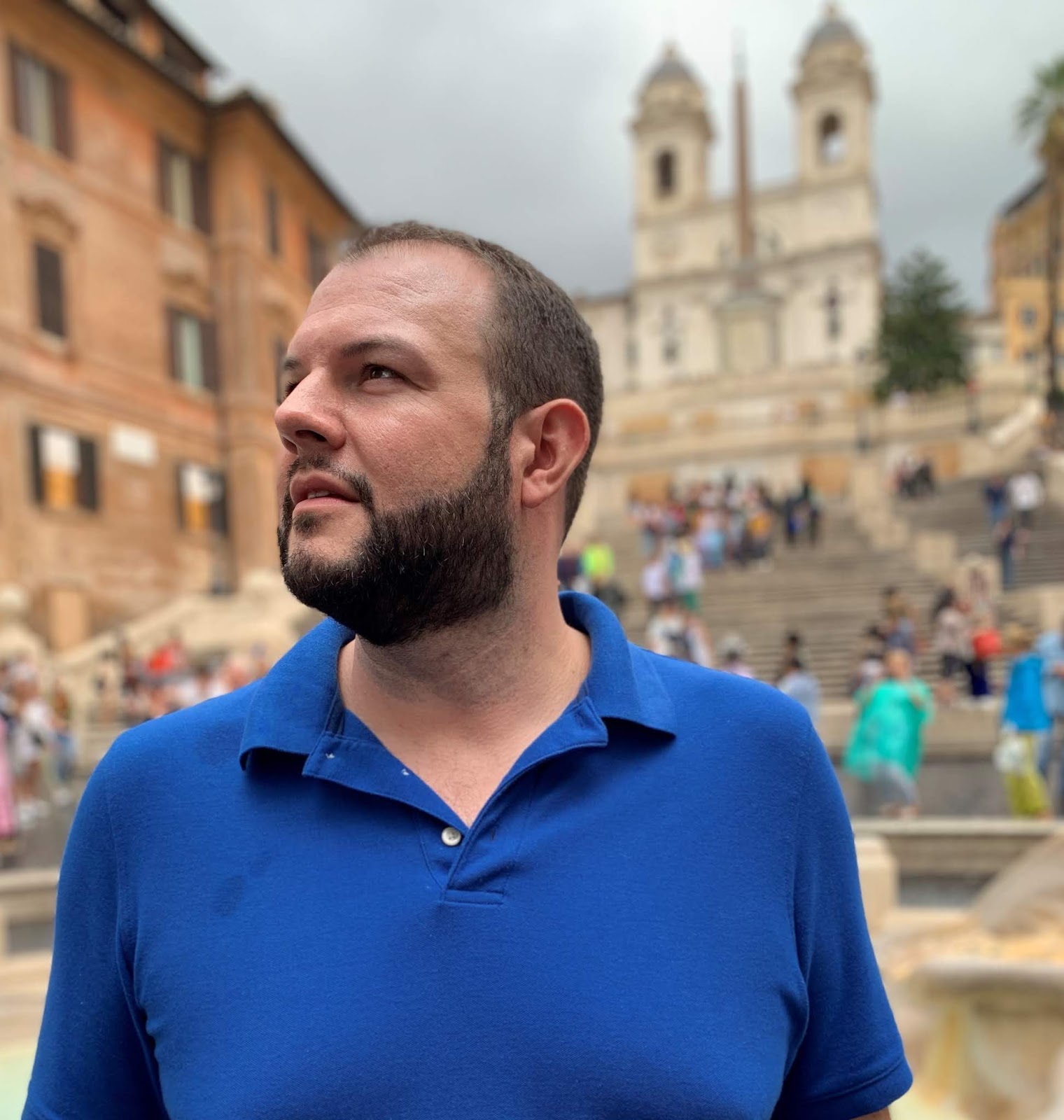 From our missionary, Matthew Laferty. We supported him in Moscow, now in Vienna, and soon in Rome!
Thank
you for your prayers and encouragement during this COVID-19 pandemic. I am safe
in Vienna where the government has been swift in their response to the
pandemic. Life here is slowly opening up again though we are still unable to hold
pubic worship in our church building.


This
past week Bishop Tracy S. Malone announced that I will receive a new
appointment in the autumn. Beginning 1 September 2020, I will be the director
of the Methodist Ecumenical Office in Rome, Italy. The mission of the
Methodist Ecumenical Office Rome is to foster relations between the global
Methodist family and the Roman Catholic Church, seek new ecumenical
relationships on behalf of the World Methodist Council, provide opportunities
for formation and education, and offer hospitality to Methodists visiting Rome.
My new role will be to direct and oversee the work of the Methodist Ecumenical
Office Rome. The Methodist Ecumenical Office Rome is a shared ministry of the
World Methodist Council, The United Methodist Church, the Methodist Church in
Britain, the European Methodist Council, and the Methodist Church in Italy and
represents 80 million Methodists around the world.
I am excited for this new opportunity. I have a keen interest in Christian
unity and have made ministry with Christians of different denominations and
theological understandings a central feature of my ministry. My new role in
Rome will allow me to engage more deeply in ecumenical relations and assist
the global Methodist family to live Christ's command for Christians to be
one so the world may believe (cf. John 17:21).
Undoubtedly, I am sad to leave Vienna and my congregation.
The congregation is home to me and I will be forever grateful for
their faithfulness and our shared ministry. I have been deeply touched
by friendship these past five years and will miss the congregation. I
have been blessed by English-Speaking United Methodist Church of
Vienna and I leave forever changed by their love and companionship.
I ask for your continued prayers during this transition.
May Christ's resurrection bring you all joy and peace in believing so that you
may abound in hope!
Your faithfully,


The Reverend Matthew A. Laferty


---