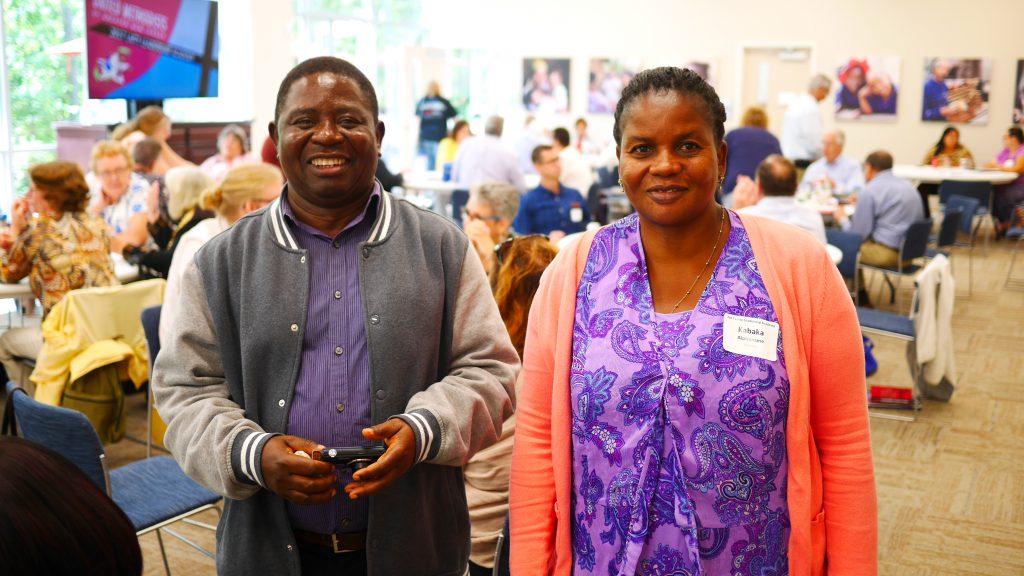 Rev. Mutwale Ntambo Wa Mushidi was called to church plant. With his wife Kabaka Ndala Alphonsine and four children, he left his home in the Congo by boat and arrived in Tanzania with nothing but the call to ministry. They didn't know anyone, didn't speak the language, and didn't even have the bare necessities. Now, 25 years later, there are 68 new United Methodist worshipping communities in Tanzania.
"We left our home in DRC (the Democratic Republic of the Congo) and were told by the bishop, 'you go start the UMC in Tanzania.' We left by boat and crossed the deepest lake in Africa," Mushidi told a group who had gathered at Red Bank UMC.
Recalling their first days in Tanzania, Mushidi shared that he went out and met his neighbors, who brought the family food and drinking water. He explained to them that he was there to start a United Methodist Church.
---