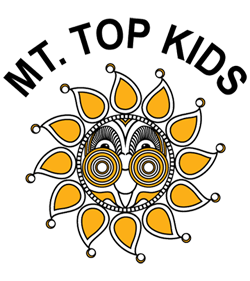 Christ Church is happy to announce a new partnership in
child-care and preschool with Mountaintop Kids, owned and operated by Vicky
Kochanski. You may know Vicky from youth soccer or the parent-teacher
association. She first became involved with Mountaintop Kids as a parent and
became the owner in 2018, but she continues to view the work of her center from
the perspective of a parent first. She currently has two locations, one on
Kirby Avenue and one at Grouse Hill. Her main center (Kirby Ave) is at the
Keystone STARS 3 quality rating. This represents a significant investment in
quality of staff, program, facility, and curriculum. We hope that you will join
us in welcoming the Mountaintop Kids team.
We at Christ Church look forward to a fruitful partnership
with Mountaintop Kids that will allow us to build additional meaningful
relationships in our community. Our mission is to offer Jesus – to make
disciples of Jesus for the transformation of the world. For us, the most
effective way to do that is in rich relationships and intentional partnerships.

As you may know, Maureen Guesto, the owner-operator of The Children's
Ark (the previous child-care and preschool at Christ Church) had chosen to
retire. Her final closure date was April 27. The church's agreement with her
was not transferrable, and we designed a process of interviewing potential
owner-operators as well as potential directors for a church-owned and operated
child-care. None of our council members have children or grandchildren in
child-care, and this work involved a lot of learning on our part. While we are
excited about the future, we are also prayerful for Maureen, for her excellent
staff, and for the many families that called the Ark home.
---