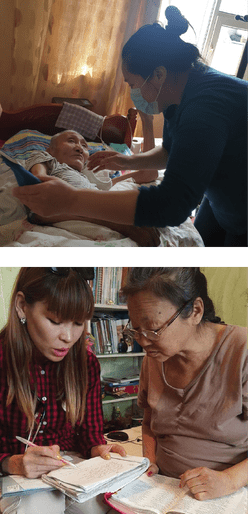 Eighty-six-year-old Zagdsuren was suffering from end-stage prostate cancer. His body was in rebellion: he could not walk unaided because of the swelling of his leg.
Overseen by United Methodist missionary Chin Cho, the Grace Hospice team attended to his needs. They bathed him. They cleaned his disheveled home. Then they sat down with Zagdsuren, his daughter Mandax, who is blind, and his developmentally challenged grandson, and shared stories.
Week after week, doctors, nurses, spiritual care staff, and volunteers from Grace Hospice visited the family. They cared for Zagdsuren and assisted with household tasks.
---