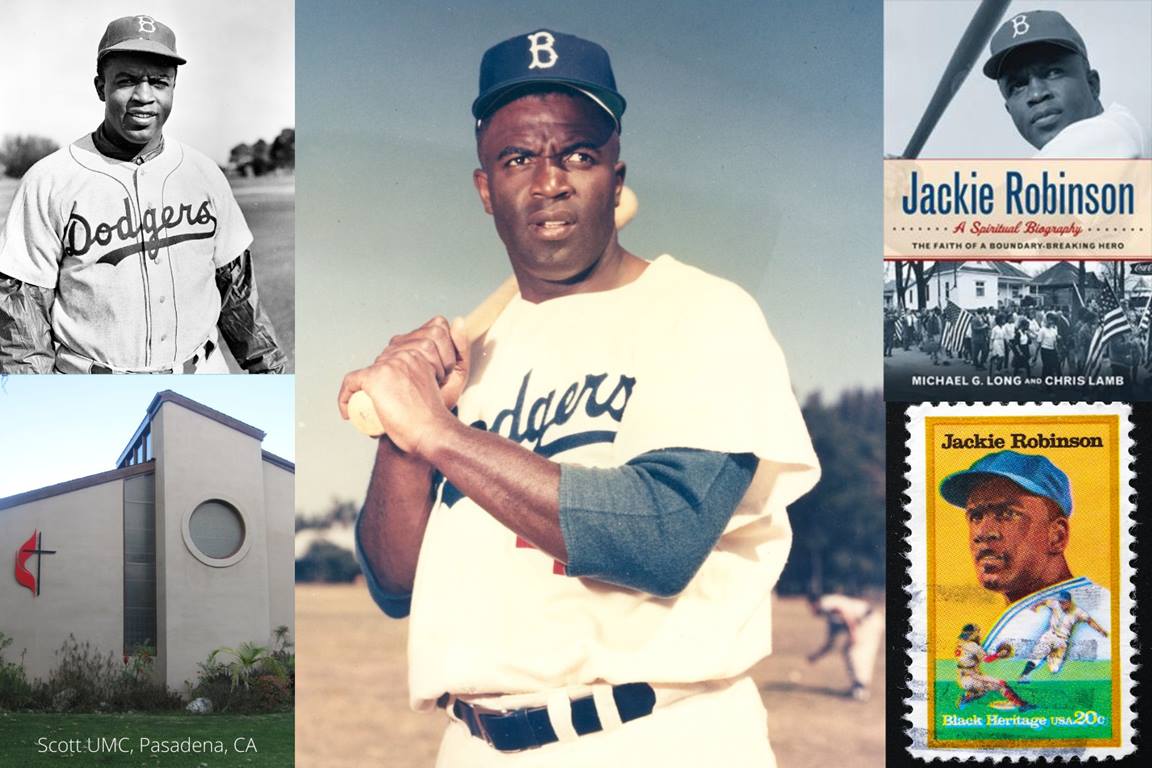 By Jim Patterson
Besieged by death threats, racial abuse and physical danger, somehow Jackie Robinson never publically lost his composure during the 1947 Major League Baseball season, when he integrated the league.
It was an amazing achievement, given Robinson's reputation in the Negro baseball league as having a "temper like a rattlesnake," said Michael G. Long, co-author with Chris Lamb of "Jackie Robinson: A Spiritual Biography."
Robinson had a little-known ally helping him stay stoic and perform well through the ordeal. He had faith.
After a tense day at the ballpark, Robinson would head to his bedroom, get on his knees and pray for strength and courage, his wife Rachel Robinson told Long.
"His faith acted as a source of comfort, but also a challenge," Long said. "(He was) comforted when he felt tension. It also challenged him to … not fight back."
'God's a Methodist'
Robinson grew up attending Scott Methodist Church in Pasadena, California. But his Methodism and relationship with the Rev. Karl Everette Downs have been downplayed or ignored in many stories and biographies.
There's one scene in "42," the film about Robinson starring Chadwick Boseman, that mentions the connection.
But it's a good one.
Branch Rickey, the Brooklyn Dodgers executive responsible for recruiting Robinson to break the color barrier, is played by Harrison Ford. In one scene, he declares: "Robinson's a Methodist. I'm a Methodist. God's a Methodist. We can't go wrong."
There's no confirmation that Rickey actually said that, but it's clear that their shared Methodist heritage was a factor in Robinson's selection.
---