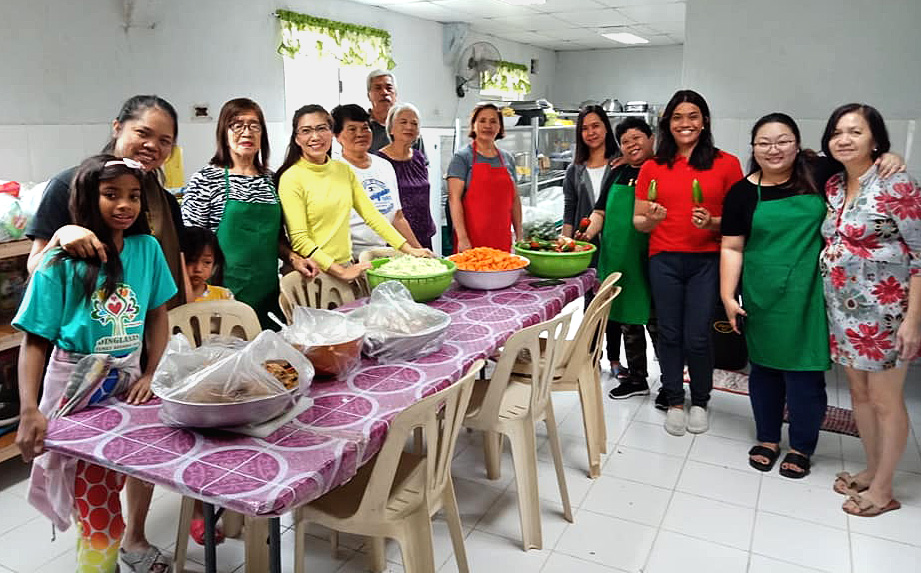 A group from the Kusina ng Taal ("Kitchen of Taal" ministry) of Tagaytay United Methodist Church provides cooked food for evacuees in Guinhawa, Tagaytay City, Philippines. The Taal volcano eruption Jan. 12 on Luzon Island forced more than 68,000 families to evacuate. Photo courtesy of the Rev. John Manalo.
By Gladys P. Mangiduyos
Jan. 22, 2020 | UM News


United Methodists are among those assisting some of the hundreds of thousands of people displaced by the Taal volcano eruption on Luzon Island in the Philippines.
Kusina ng Taal, an outreach ministry of Tagaytay United Methodist Church in Tagaytay City, began providing hot meals for evacuees on Jan. 21. Kusina ng Taal, which means "kitchen of Taal," was created to respond to the immediate needs of evacuees in the Asisan barangay, which is 13.4 miles away from the volcano.
The Rev. John Manalo, administrative pastor of Tagaytay United Methodist Church, posted on his Facebook page that his church currently is ministering to 500 to 1,000 evacuees.
The volcano, located about 40 miles south of Manila, began erupting Jan. 12, spewing hot ash and gas. According to the Republic of the Philippines' National Disaster Risk Reduction and Management Council, more than 71,000 families — an estimated 282,000 people — have been affected in the provinces of Batangas, Quezon, Laguna and Cavite. The group's
Jan. 22 report
said nearly 149,000 people have taken shelter at 493 evacuation centers.
After the initial eruption, The Philippine Institute of Volcanology and Seismology warned that a much more dangerous eruption could occur. On Jan. 20, a top scientist echoed those concerns, saying the restive volcano is "recharging" and has
a high risk of eruption
.
---